Steps to create a new project
Sign up if you do not have an account, if you already have an account,login by using your email and password, then you'll be directed to your dashboard Homepage.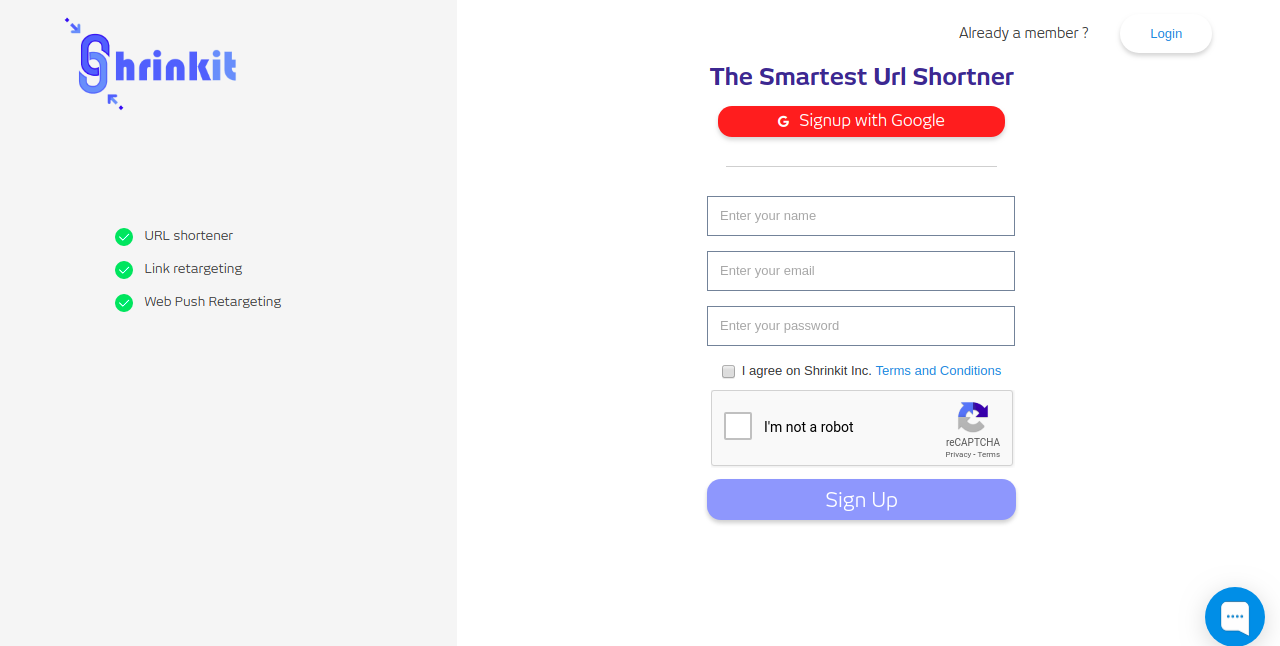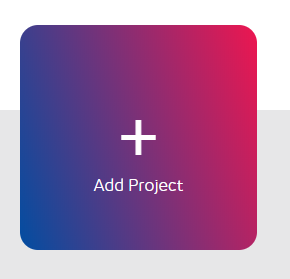 pop up will appear so you can Select Your Plan As Shown and Click Next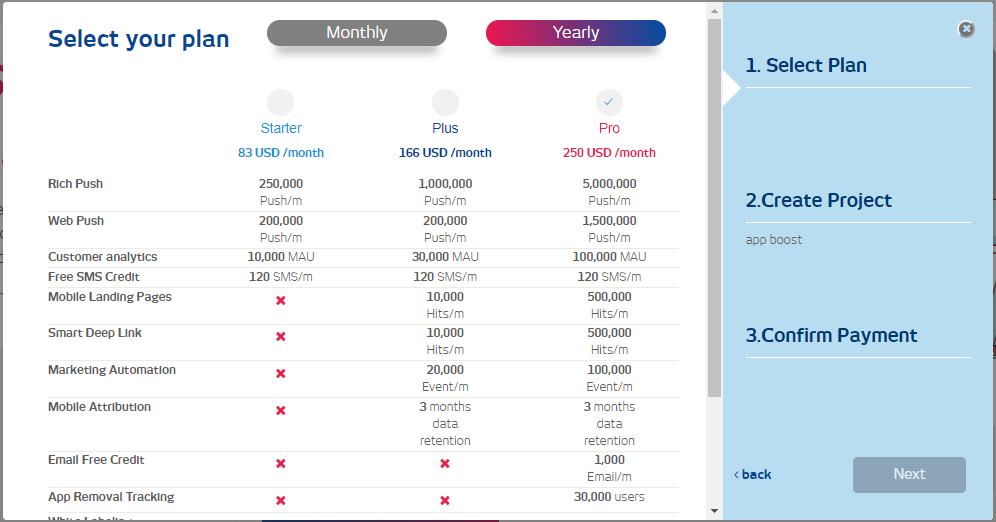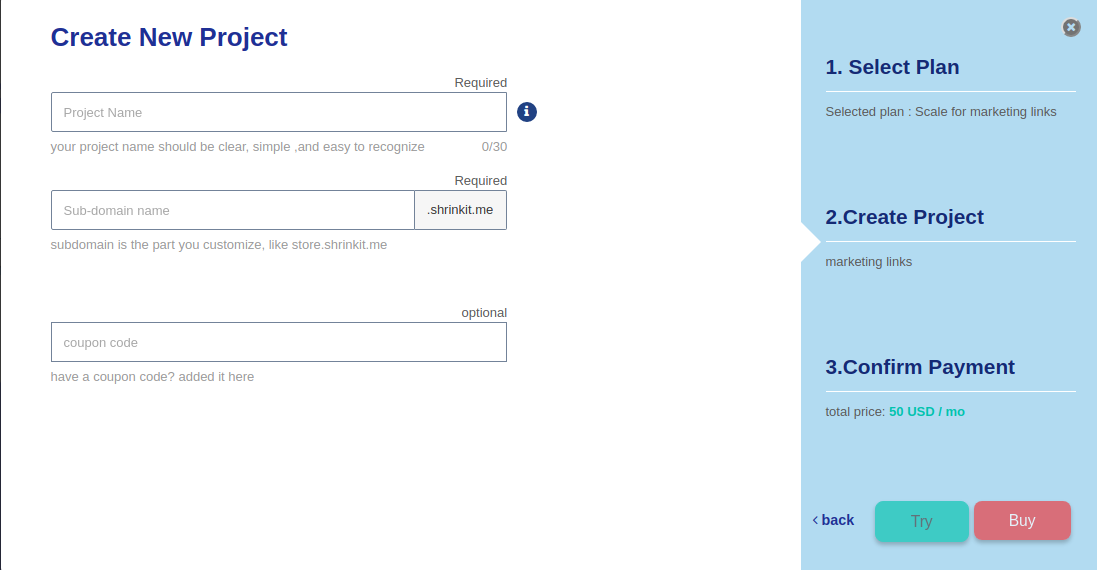 You can see the selected plan and its total price at the right side of the pop up.
Field Name
Description
Required
Accepted Values
Project Name
Name of your project
Yes
up to 30 characters is allowed
Subdomain
Project Subdomain that its attached your
projects smart Deep Links and Mobile
Landing Pages , in form
http://yoursubdomain.shrinkit.me
Yes
up to 10 characters is allowed
Coupon Code
if you have Valid Coupon you Can use it
While Creating the new project
No
valid coupon
The last step in this page is to choose whether to buy or try the plan.
If you try the product , you will have a 14-30 days to use all the products provided by the pre chosen plan, before the trial period expires , you will be asked through emails to renew your plan subscription by entering your credit card information, and if you did not enter you credit card information or there is a payment failure for 3 times , you will got email notification 3 days before the system deletes your project.

if you have a coupon code you have to enter it in step 5 else If you want to buy a subscription, and your credit card was not used in our platform before , then you'll have to enter your credit card information in the following page and click submit.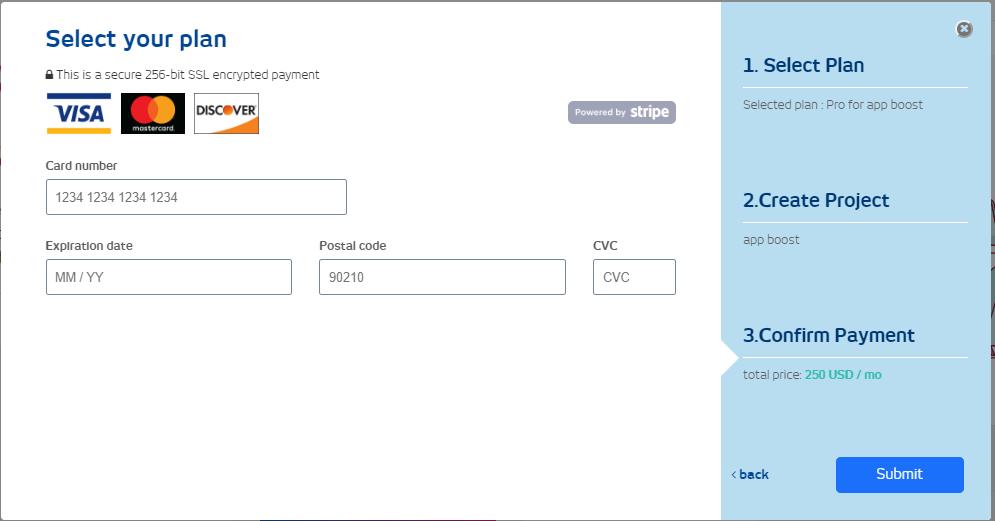 All of credit cards are stored and managed by our payment provider Stripe.com
Or you can add your credit card information in the dashboard before creating a project by clicking on your username at the top of the dashboard , From the slider click on "Payment Methods".
Here you can enter your credit card information.

After Previous Steps done successfully you'll be directed to the project welcome page which will appear only for one time.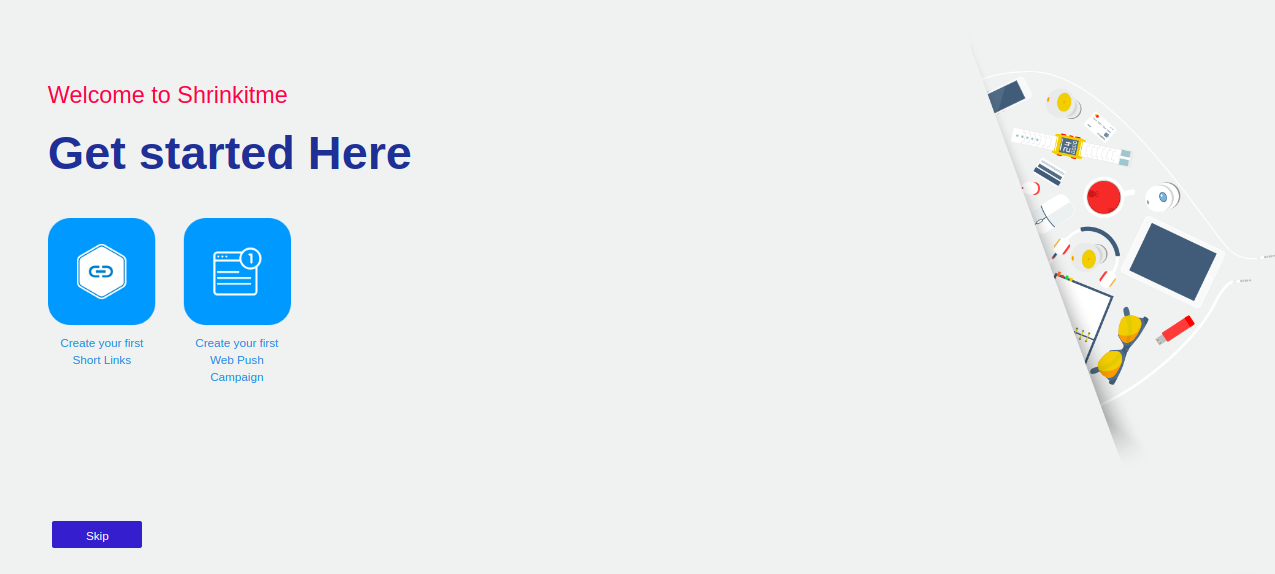 You have successfully created your first project on Shrinkit dashboard